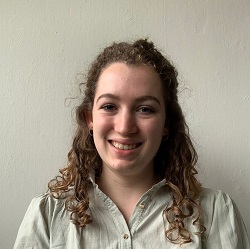 My name is Bente Schippers and during my internship I will be working on the "Cortisol voor PTTS" (CovoS) study with Laura de Nooij and Emma Heling. This study investigates the relationships between early life adversity, epigenetic mechanisms, and cortisol release by the stress response system (HPA) axis). Furthermore we examine whether glucocorticoid administration can improve fear extinction specifically for those patients with dysregulation in the stress response system.
I am in the last year of my Biomedical Sciences bachelor and within this bachelor I participated in the Neuroscience of stress-related psychopathology minor which is taught by Erno Hermans. The minor really grabbed my attention, and during my internship I hope to see the practical side of the things I learned.
This internship will be a great opportunity to learn more about performing research and the different research methods at the CAN lab.
---
Contact
Kapittelweg 29
Room 00.079
6525 EN Nijmegen
The Netherlands
Donders Institute for Brain, Cognition and Behaviour
Radboud University Medical Center
P.O. Box 9101
6500 HB Nijmegen
The Netherlands

(+31) 024 36 10062