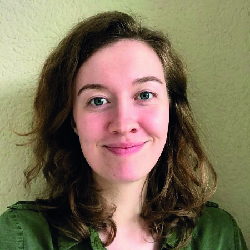 My name is Emma Hermsen and I am an intern at the CAN lab, involved in the DynaMORE project with Sophie Bögemann. DynaMORE aims to improve mental health and promote resilience by finding out what protects people from developing mental disorders in the face of adversity. This is done by collecting psychological, behavioural, neural, and physiological markers in at risk-individuals during stressful life phases.
Defining my research interests is still a work in progress but I am already convinced that it has to do with mental health. I am fascinated by stress and how this affects so many people in a different way, an obvious but complicated example of the interaction between biology and environment.
I am now in my second year of the Cognitive Neuroscience Master at Radboud university and before this I obtained my bachelor's degree in Psychobiology in Amsterdam.
I love to spend my time with baking, trying to do creative things and appreciating the seasons.
---
Contact
Kapittelweg 29
6525 EN Nijmegen
The Netherlands
Donders Institute for Brain, Cognition and Behaviour
Radboud University Medical Center
P.O. Box 9101
6500 HB Nijmegen
The Netherlands