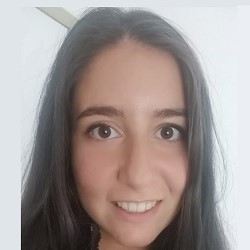 Hi! My name is Kevser Kaymak, Master student in Theoretical and Experimental Psychology at Ghent University. I'm currently doing my internship in the CAN-lab under supervision of dr. Eliana Vassena. For my internship, I am contributing to the DANDyn project, in which the aim is to prove the existence of a double dissociation between the contribution of noradrenaline and dopamine during acute stress. For my master thesis at Ghent University, I'm examining the role of white matter on linguistic abilities of children with autism.
My research interests are still broad. In general, I am interested in neural mechanisms underlying different kinds of disorders (psychopathology and neurodevelopmental disorders). In the future, I would like to contribute to research that has implications for psychiatry and mental health.
During my free time, I mostly go to the gym, but I also enjoy being in nature, reading and spending time with family and friends.
---
Contact
Kapittelweg 29
6525 EN Nijmegen
The Netherlands
Donders Institute for Brain, Cognition and Behaviour
Radboud University Medical Center
P.O. Box 9101
6500 HB Nijmegen
The Netherlands