Maud Schepers
Research Assistant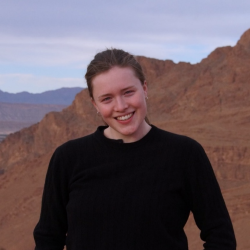 My fascination for the human brain started during Highschool already. I was mainly intrigued by the great capacities of such a 'small' and interestingly looking organ. That's why I decided to study Psychology and Neuroscience at the Univeristy of Maastricht. After the completion of my Bachelors, I studied Cognitive Neuroscience in Maastricht too. I joined the lab as part of my graduation internship and for the purpose of my thesis I worked on the Brain Network Regulation neurofeedback study. This study aims to find out whether people are able to regulate their brain activity, and if so, how this affects neuroscience.
I currently work as a Research Assistant, and I'm involved in different projects. The main ones are BraNeReg (Brain Network Regulation) and TraumaCtrl (Trauma Control) with Dr. Florian Krause. I am not really sure if there is any topic yet that is of particular interest to me, however, Neurofeedback and BCI are definitely on top of my list.
In my free time, I enjoy riding my racing bike, hiking, photography and cooking.
---
Contact
Kapittelweg 29
6525 EN Nijmegen
The Netherlands
Donders Institute for Brain, Cognition and Behaviour
Radboud University Medical Center
P.O. Box 9101
6500 HB Nijmegen
The Netherlands