Maxime Houtekamer
PhD Candidate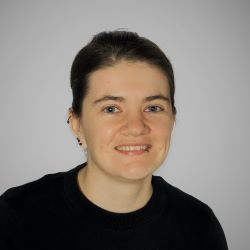 My main research interest is memory flexibility. I want to investigate whether we can find behavioral interventions that allow us to persistently attenuate fearful memories. To do this, I use threat conditioning paradigms in combination with assessments of autonomic and somatic markers (startle, HR, SCR) and fMRI. Through a mechanistic understanding of how new experiences can modify existing memories, I hope to contribute to enhanced treatment of fear- and anxiety-related disorders.
I started my PhD with Marijn Kroes, studying reconsolidation-based interventions. Specifically, we used a virtual reality paradigm to investigate whether presenting extinction within the hypothesized reconsolidation window can effectively attenuate emotional memories. Now, in the Cognitive Affective Neuroscience lab of Erno Hermans, I am studying the neural mechanisms underlying counterconditioning. In my work, I try to advocate open and transparent science by pre-registering my methods and analyses.
I obtained my Bachelor's degree in Liberal Arts & Sciences at University College Roosevelt with a major in science, focussing on cognitive neuroscience and molecular biology. For my Master's I joined the Neurasmus programme to study neural plasticity at the university of Bordeaux in France and the Université Laval in Quebec, Canada.
In my spare time, I am raising an army of plants.
---
Contact
Kapittelweg 29
Room 02.257
6525 EN Nijmegen
The Netherlands
Donders Institute for Brain, Cognition and Behaviour
Radboud University Medical Center
P.O. Box 9101
6500 HB Nijmegen
The Netherlands

(+31) 024 36 10878