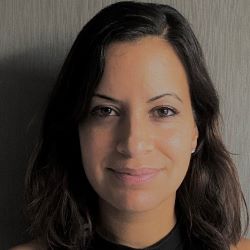 My main research interest are within the field of affective neuroscience. I would like my research to contribute to a better understanding of the involvement of neurochemicals in the brain with regards to emotions and hope to improve psychiatric healthcare.
For my major research project I am supervised by Eliana Vassena and Florian Krause. I am a trainee participating in the Dandy project with Prof. Dr.Guillen Fernandez as the Head of the department and Dr. Erno Hermans as the Principal investigator. In this study, by using selective dopaminergic-and noradrenergic receptor inhibitors, we attempt to elucidate the interaction and unique contributions of Dopamine and Norepinephrine to brain-activational and behavioral changes in response to acute stress in healthy human volunteers.
Before joining the CAN lab as a trainee for my research master, I obtained a Bachelor's degree in Psychology, and graduated in the Brain and Cognition track at the Radboud University. During my bachelor study, I have been a student assistant for several psychology courses such as Introduction in Psychology and Cognitive Neuropsychology. For my bachelor thesis project I did an EEG study on the effects of anxiety on time perception. For my minor project of the research master I performed a network analysis to identify central children in social media networks and tried to find a relationship between central children and positivity in their online communication by performing a sentiment analysis on their online communication.
---
Contact
Kapittelweg 29
6525 EN Nijmegen
The Netherlands
Donders Institute for Brain, Cognition and Behaviour
Radboud University Medical Center
P.O. Box 9101
6500 HB Nijmegen
The Netherlands